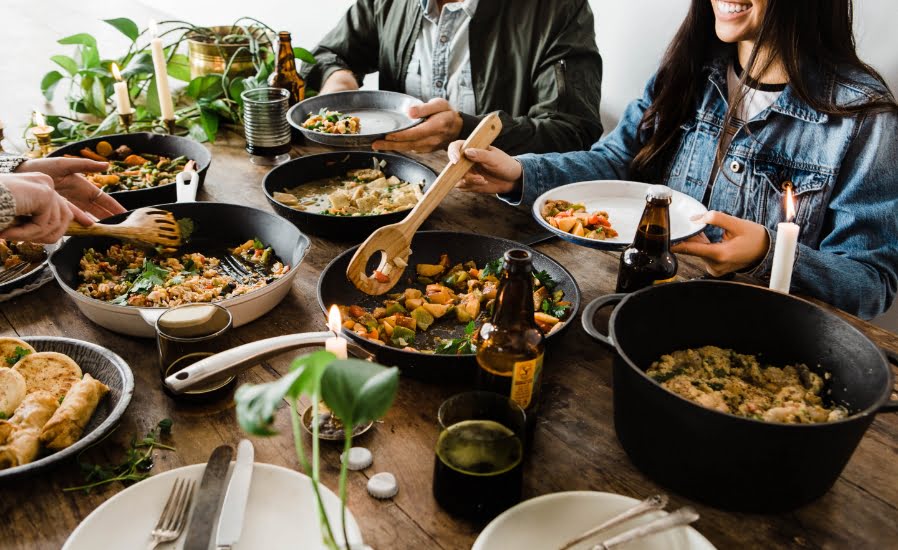 Our Story
At Happi Foodi, we believe convenience and quality are the very heart of modern home cooking. That's why our mission is to provide excellent, dependable meals and helpful ideas, from our kitchen to yours. Because we're all in this together.
Learn More
As Featured In
"I was most impressed with the hearty amount of cheese in this bowl."
Kitchn
"It's one in a whole keto line-up and tastes delightfully cheesy and filling despite subbing cauliflower rice for noodles."
Delish
"Happi Foodi is excited to expand their offerings, continuing to cater to foodies who are looking for a convenient, balanced meal with unique flavors and real ingredients."
Nosh
"If you love a cookie with a nice, crisp bottom that stays soft in the center, swap your cookie sheets for a pizza stone when baking, says chef Eric White of Happi Foodi based in Boise, Idaho."
Real Simple
"Enjoy ready-to-heat appetizers that are flavorful and fresh"
Tampa Bay Morning Blend
"What's better than an easy-to-heat homemade meal made with real ingredients? Knowing that the proceeds from your purchase or donation go towards giving that same meal to someone in need!"
Daymond John